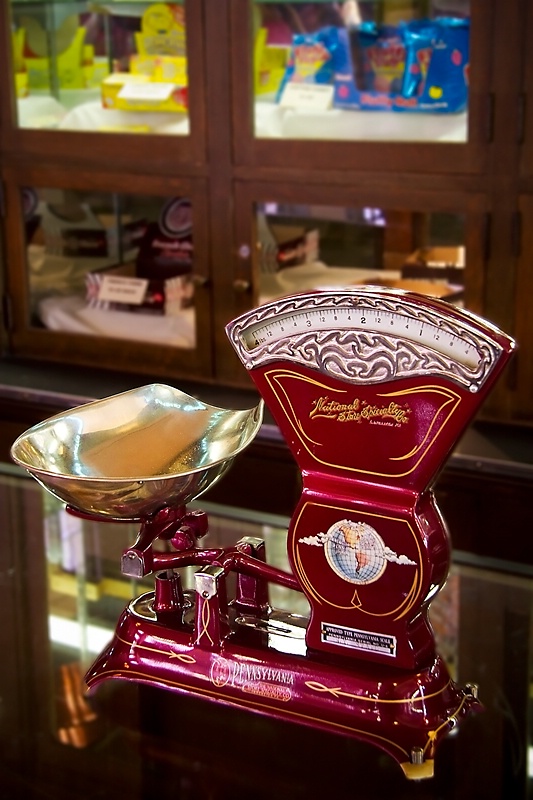 Candy Counter
The Durham Museum in Omaha occupies the glorious Art Deco former train station; the soda fountain area has been restored
as a soda fountain (of all things!) and features a candy sales counter. The candy scale caught my eye.
© Chris Budny
Copyright for this gallery photo belongs solely to Chris Budny. Images may not be copied, downloaded, or used in any way without the express, written permission of the photographer.